If you or a loved one is in recovery from addiction, an important part of the recovery process is learning how to avoid relapse. For those who have gone through an addiction treatment facility, they have achieved some length of sobriety. They are now entering back into a world that includes innumerable stressors or "triggers" that can lead to relapse. You have worked hard for your sobriety. Now let's seek permanent sobriety. San Diego Sober Living can help with this transition. Here are 5 ways to avoid relapse in early recovery.
WHY IS AVOIDING RELAPSE IMPORTANT?
Relapse occurs when someone who is in recovery from drug or alcohol addiction uses again. While this can be a setback on the road to lasting sobriety, it does not mean that this individual is a failure. It's possible to continue recovery after a relapse and start to heal again.
However, it's also crucial to try to avoid relapse. This is because relapse can be dangerous. If someone has stopped using drugs for a long period of time, their body will not have the same level of tolerance it did previously. If they try to use the same amount of drugs they did before getting sober, they are at risk of overdosing. For this reason, those in recovery should learn techniques for avoiding relapse.
5 Ways To Avoid Relapse
Every individual in recovery is different. For this reason, the same techniques for avoiding relapse will not work for everyone. However, the following tips have been shown to help one remain in recovery and continue working towards lasting sobriety.
1. DEVELOP A SUPPORT SYSTEM
In a women's addiction treatment center, you'll likely take part in group therapy, where you'll meet other recovery-focused individuals. These people can be an invaluable resource in recovery, as they can support you on your journey. San Diego Sober Living proudly boasts one of the strongest recovery communities in all of San Diego. Our program seeks to integrate those in our care into this community. We strongly believe that one cannot wholly recovery in isolation. While you may not relapse, you will have missed out on the most vital part of recovery: Rejoining society and building lasting friendships. Within your family, discuss your needs and desires for permanent sobriety. Invite your family in to be a part of your system. Most families are well aware of the addicts previous lifestyle, so any change will likely be completely supported.
2. GET EDUCATED
The more you know about addiction and its harmful effects, the more reasons you have to stay away from it. Educate yourself about relapse triggers and prevention techniques, the science of addiction, and the benefits of staying sober. If you're not sure where to start, reach out to an addiction treatment center. They can recommend books, websites, and podcasts to help you learn more. If you participate in 12-step meetings, get a sponsor, and discuss your addiction with them. The more people that know about your addiction, the more chance you have of staying sober.

3. IDENTIFY HIGH-RISK SITUATIONS
Triggers for relapse can look different for everyone. You might have a hard time going to a place where you used to work, or visiting a certain family member or friend. Maybe stress or isolation causes you to feel cravings for drugs or alcohol. The recovering addict will experience many new feelings and emotions as they navigate society sober. Being able to experience these emotions and discuss them with someone can help to choose to avoid them in the future.
4. FIND NEW HOBBIES/INTERESTS
For most addicts, their previous habits were destructive. Sobriety is the time to find new hobbies and pastimes. For many, addiction took away all the things they used to love to do. In fact, for many people who struggled with addiction in the past, finding and consuming drugs or alcohol became the only thing they cared about. Now, in sobriety, one can return to the things you once loved or to find a new hobby to fill up your time. Remember that there are fun, exciting things to do while sober. Join a community sport, take up an instrument, spend time volunteering and giving back, or garden to connect with the earth. Sometimes, simply going to the grocery store and being a part of society can bring such a feeling of accomplishment. Enjoy life! You only get one.
5. DEVELOP A LIFE OF WELLNESS
There's a reason why many women's rehab programs provide both evidence-based therapies and holistic approaches to treatment. Addiction can cause damage to the whole person, and it's important to help every individual heal in body, mind, and spirit. Mental health issues and challenges with your physical health can cause you to relapse, so focusing on your overall well-being is an important part of recovery. Start an exercise routine, take up jogging, or join a yoga class. All of these will not only change your physical chemistry, but will produce healthy emotions and positive feelings toward yourself.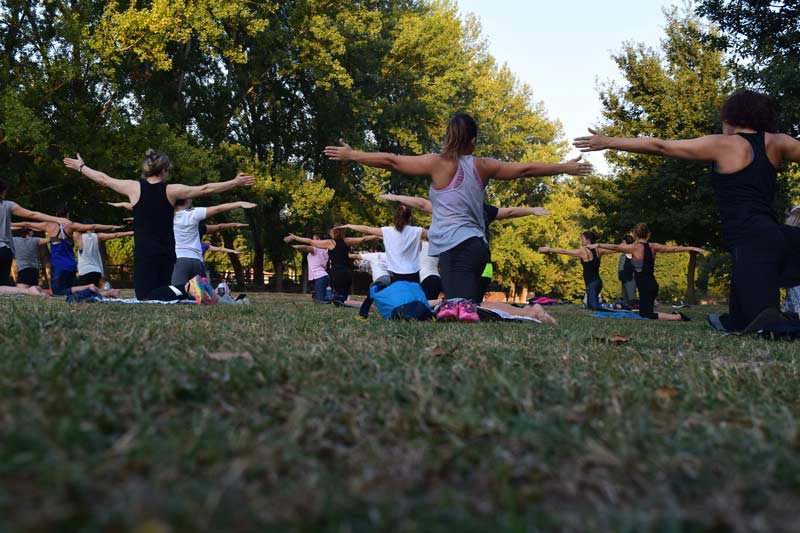 If you would like help navigating any of these tips or are looking for a save, secure recovery community in which to begin or maintain your sobriety, we are here to help. Contact San Diego Sober Living today!
5 Ways To Avoid Relapse