Many addicts use substances to help them cope with normal everyday life experiences. However, continued, excessive use of these substances can severely impact your body and mind. Simply put, addiction changes your body chemistry, especially in long term drug use. Once these substances are removed, the addict may be left feeling anxious, depressed and sensitive to some of life's major stressors, or even the minor ones. The good news is that exercise in recovery can help shift the tide on those negative emotions and bring you some positive results. Whether you are new in addiction recovery or have been away from harmful substances for many years, there are several proven benefits to getting regular exercise.
1. Better Sleep
Having problems with sleep is not uncommon in recovery. In fact, many people begin using alcohol or drugs believing that these substances would help them get the rest they needed. Additionally, studies have shown that insomnia in early recovery can be a major cause of relapse. Regular exercise can improve both your quality and quantity of sleep thus increasing your odds of staying sober permanently.
2. Stress Reduction
Stress is one of the leading problems in addiction recovery and can lead to relapse if not properly managed. One of the ways that you can reduce and control stress is through exercise. Physical activity releases feel-good endorphins in the brain and improves circulation, both of which help with stress.
3. Increased Energy
You may be expending plenty of energy when you run, swim, or ride a bicycle, but you will also receive energy in exchange for your efforts. If recovery has left you feeling tired and lethargic at times, regular exercise is one of the ways that you can put some spring back in your step.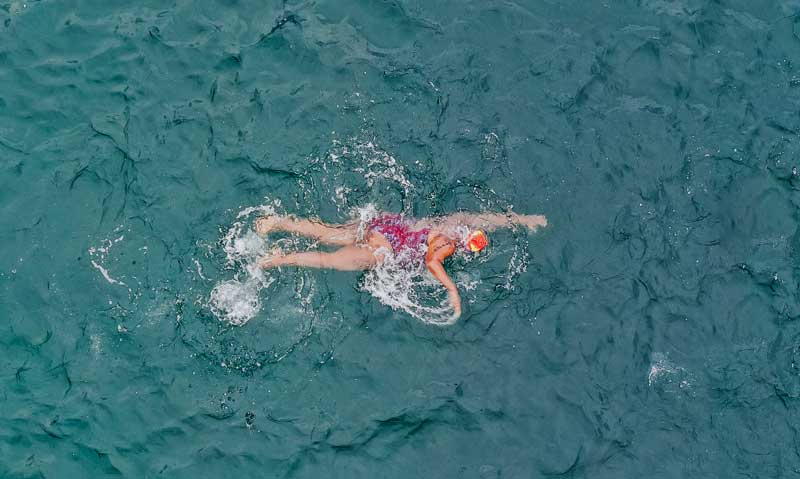 4. Improved Mood
Mood changes can be associated with addiction recovery, and you can help your body adjust to its new circumstances by teaching it to naturally produce those feel-good chemicals that were sought artificially in drugs. Exercise releases endorphins in the brain, providing feelings of happiness and well being. According to the Mayo Clinic, just 30 minutes of exercise per day is enough to affect a positive change in mood.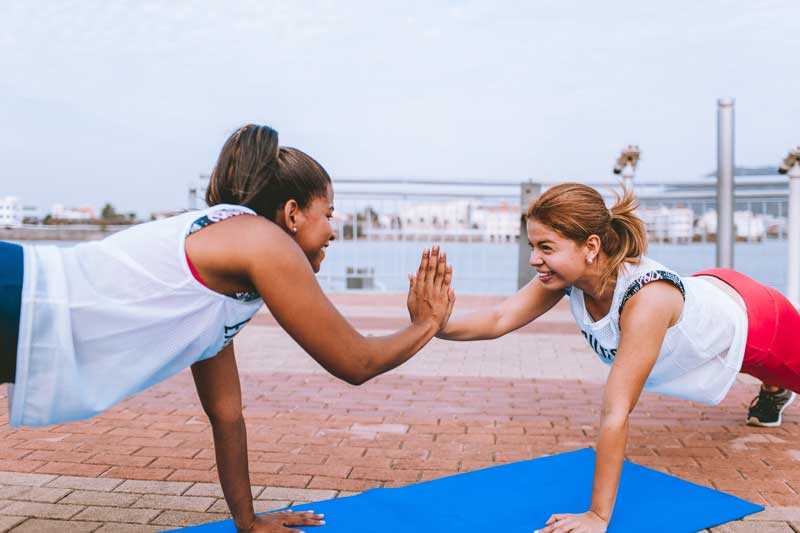 5. Stronger Immune System
The Office of Disease Prevention and Health reports that getting regular exercise helps protect your body from certain serious conditions such as cancer, stroke, heart disease, depression, diabetes and osteoporosis.
6. Prevent Relapse
Perhaps the greatest incentive to get regular exercise in addiction recovery is that regular movement can help prevent a return to alcohol or drug use. A study from Harvard Medical School suggests that regular exercise can increase the abstinence rate for substance users. These studies also found that exercise can help manage stress, depression and anxiety, which can all contribute to substance use.
Exercise as a Potential Treatment for Drug Abuse
Exercise alone can become just another addiction. However, exercise, when combined with other proven forms of addiction treatment, has been shown to produce positive effects in addiction recovery tied to the neurobiological and behavioral outcomes of physical activity.
If you are struggling with substance abuse, San Diego Sober Living is here to help. Our addiction experts can help you break free from harmful substances and learn a new way to live. Contact us now to find out more about our recovery community and any other potential treatments we can direct you toward.