For many, a significant obstacle to remaining sober is a lack of stable, drug-free housing. If someone has a history of drug and/or alcohol dependence—especially if they also have a history of incarceration and homelessness—their risk for relapse is much higher without appropriate access to long-term community services that support their recovery.1 This can mostly be attributed to a living environment that is destructive and/or does not support sobriety. This type of environment can lead to relapse for even the most highly motivated person in recovery.2 This article will discuss the important step of how to choose a sober living.
To bridge this gap between the end of formal treatment and long-term recovery, sober living homes exist. These homes are not funded nor licensed by the government, and because they do not offer formal or clinical substance abuse treatment, they do not accept insurance and are not typically monitored by state licensing agencies. However, in many cases, sober living homes emphasize a 12-step model of recovery, so residents of these homes are expected to attend peer support groups in addition to other work and home obligations. People who live in these homes can stay as long as they want, but residents are expected to cover their living costs while there. This type of living is seen as a bridge from treatment to a self-supporting lifestyle as the residents seek to enter back into society and become self-sufficient.
Though they can be a great resource for people without stable living environments who are trying to stay clean, sober living homes have been plagued by problems over the years. One reason for this is that, since there isn't much, if any, government oversight, some sober livings can become little more than a source of revenue for their owners.3 With the potential to earn money with every resident, some unscrupulous owners and staff have engaged in unethical and even harmful behavior toward residents, including poor supervision, allowed or encouraged drug use, and violence.3 Unfortunately, sober living homes have also been plagued by a variety of problems, from fraud to unsafe environments and disreputable staff. 4 It is vital that those who are seeking out sober living environments do their research so as to ensure a safe and constructive environment for the resident.
The National Council for Behavioral Health has called for legislation that requires recovery housing to meet national quality standards.5 However, since these laws have yet to be passed, it is important for anyone in recovery and their families to research their options and choose carefully among the available facilities. Watch for Red Flags. If you think a sober living house is a good choice for your next stage of recovery, be aware of the following warning signs to avoid falling prey to a poorly run or potentially dangerous facility:
Has no house rules
Rundown or unsafe building
Does not require abstinence or regular drug testing
Does not have admissions requirements or does not keep records
Claims to be free or will pay you
Has no safety or privacy standards
Employs untrained or uncertified staff
Does not submit to regulatory inspections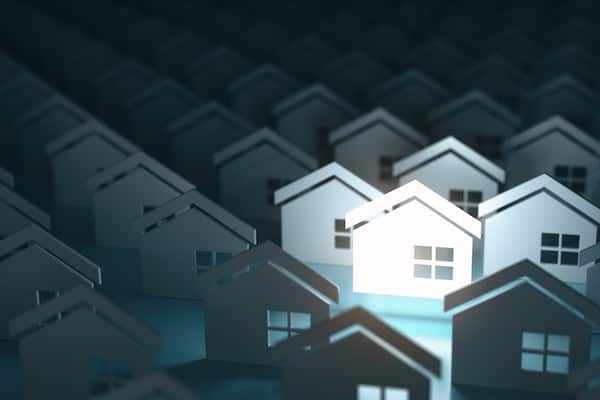 No House Rules
Reasonable house rules should be part of sober. These rules are similar to what parents might expect of their children or that roommates might agree upon to help maintain a pleasant living environment. These rules, or guidelines, are yet another spoke in the cog of teaching residents how to navigate life being a part of a community.
Examples of acceptable house rules might include:
Each resident has regular chores they complete before being allowed extra privileges (e.g., taking out the trash, washing the dishes).
Each resident does their own laundry.
Residents take turns deciding what television show to watch or what music is played and at what level of sound.
Rundown or Unsafe Facility
A reputable sober living home should be well-maintained and have enough space for all of its residents. Don't go solely by website pictures when choosing a facility, which can be misleading. Ask to take a tour before moving in and try to get former residents' testimonials about what is was like living there. This step in recovery is as vital as all other steps and should be treated with the same diligence to assure that the situation is conducive to permanent sobriety.
Generally speaking, you should keep an eye out for:8
An interior that is clean and neatly kept.
Exterior grounds should be maintained similarly to or better than other houses in the neighborhood.
Sleeping quarters that are located within the home and not in a garage or an outbuilding.
Signs of insect or rodent infestation.
Broken windows or walls or doors in disrepair.
Working kitchen and bathroom facilities.
Adequately lit rooms in evening hours.
Does Not Require Abstinence or Regular Drug Testing
The main reason an SLH or halfway house exists is to help residents learn to live everyday life without drugs or alcohol. Therefore, any residence you're thinking of living in should support this goal by requiring abstinence and helping residents prevent relapse.
Standard drug testing procedures might include:
Mandatory regular drug and alcohol (toxicology) testing conducted by the sober living home in a discreet way by trained workers.
A written policy, clearly communicated, of the disciplinary process for residents who test positive for drugs or alcohol.
The use of marijuana, even with a prescription, is only allowed with explicit prior approval.
Some suggest a zero-tolerance drug use policy.
Medication policies are strictly followed.
Does Not Have Admissions Requirements
All sober living homes should have standard admissions protocols in place to ensure that residents come into the home having proper expectations and similar recovery goals. All residents who live in a sober living home should be in active recovery from a substance use disorder. In fact, being drug- and alcohol-free should be one of the primary admissions requirements. Residents should also be able to perform daily activities like bathing, dressing, and eating without assistance. And any co-occurring mental illnesses they may have should be actively managed by a psychiatrist and psychotherapist. This is for the safety of all residents. Other admissions requirements should be that prospective residents agree to attend a certain number of 12-step meetings every week, regularly attend work or school, and consistently do in household chores.
A harmonious living environment is especially important for people who are in recovery, so residents should be evaluated before being accepted into the home to ensure they will get along with the other residents living there.
Claims to Be Free or Will Pay You
Some disreputable sober living homes may try to entice residents to move in by offering a free stay or offering to pay their way to the facility. Often, these home administrators or owners gather your personal and insurance information and then use it to submit false insurance claims to payers. Sometimes, residents are given a kickback fee to help perpetuate this type of fraud, or to help recruit new residents to do the same.6 It is an important reminder that sober living is not considered treatment, therefore, insurance does not pay. You should never give your insurance information to a sober living home unless they are tied to a treatment center. And then ONLY if you are receiving treatment as part of your recovery.
In California, researchers found that normal fees for sober living homes ranged from $300 to $1,350 a month, with an average cost of $650 a month.7 Knowing this, when you apply to live in a sober living home, you should be fully informed about all of the fees and charges that you will be responsible for paying. They should be clearly detailed at admission and any refund policies should be disclosed prior to you giving them money.8
No Safety or Privacy Provisions
Residents who live in sober living houses are entitled to both safety and privacy, which may be ensured by having clear safety and privacy rules. Rules such as:
We are of the opinion that sober livings should not include mixed genders. There are simply too many distractions for those in recovery as it is, than to be tempted by living near or with the opposite gender.
Only private bedroom doors should have locks.
Residences that house women and children should not have adult males living in the home.
Confidential resident information should be kept in a locked office and remain off-limits to residents except with permission.
Weapons are not allowed in the home at any time.
Violence, intimidation, and abusive language or behavior is strictly is prohibited and will result in the offender being removed from the house.
Lewd behavior, threats of violence, antisocial conduct, or any behavior that violates a person's safety or security are strictly prohibited.
Employs Untrained or Uncertified Staff
In California, there are no regulations regarding owning sober living homes and background checks are not required to open one. They are so unregulated that even people convicted of drug crimes can get a license to operate a home. Unsurprisingly, many of these people focus more on profits than effective care and may exploit vulnerable people in pursuit of bigger payouts. This means that people who need help the most might not get it.4
To ensure you get the proper help you need, look for homes that employ trained and certified treatment staff.People who are in positions of authority in the home, whether as volunteers or staff, should have the appropriate training and certifications needed for their specific position or duties.8
You, or your loved one, deserve to the best chance at a clean and sober life and doing your homework before entering a transitional home will pay off well into the future.
Polcin DL, & Henderson D. (2008). A clean and sober place to live: Philosophy, structure, and purported therapeutic factors in sober living houses. Journal of Psychoactive Drugs, 40(2), 153–159.
Polcin, D.L., Korcha, R., Bond, J., & Galloway, G. (2010). What did we learn from our study on sober living houses and where do we go from here? Journal of Psychoactive Drugs,42(4), 425–433.
Insurance Fraud News. (2017). Scams by sober homes, urine labs blighting SoCal.
The National Council for Behavioral Health. (2016). Building recovery: State policy guide for supporting recovery housing.
HMS. (2018). Preying on the vulnerable: Sober home fraud.
Mericle, A.A., Karriker-Jaffe, K.J., Gupta, S., Sheridan, D.M., & Polcin, D.L. (2016). Distribution and neighborhood correlates of sober living house locations in Los Angeles. American Journal of Community Psychology, 58(1-2), 89–99.
The Sober Living Network. (2012). Standard for quality sober living homes.