The Thanksgiving holiday is a time for gratitude – for family, friends, health, and wellness. While we also give thanks for the turkey, stuffing, and sweet potato casserole (with marshmallows), Thanksgiving is also a time for observance and reflection. It's a holiday that encourages us to be thankful for our lives, regardless of any trying times, and to observe all of life's beauty and blessings.
However, for many, Thanksgiving may be a time of loneliness, despair, regret, and guilt. Addiction commonly strains relationships within families. For many in addiction, it might have been years since someone in active addiction has felt (or actually been) welcomed to family holidays such as Thanksgiving. With that said, seeking addiction treatment during Thanksgiving may be a good move for long-term recovery.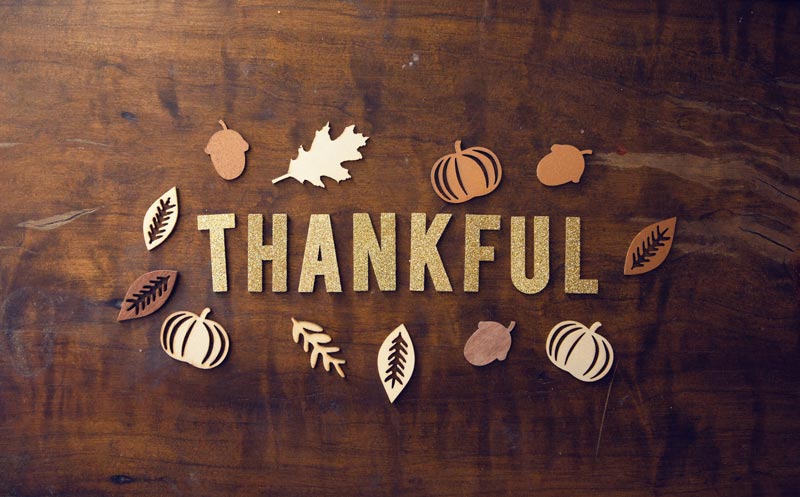 The Importance of Gratitude in Recovery
During the holidays, and Thanksgiving specifically, people take the time to appreciate the special loved ones in their lives. In recovery, gratitude is also a central theme in living a grateful sober life. For those in addiction, the tendency can be to blame addictive behaviors on surrounding circumstances to protect the addiction. This victim mentality helps rationalize their addictive behaviors. Loved ones will often hear phrases like "My circumstance is different. My life is different." And, "If you knew about my problems, you'd understand why substances help me cope." This mindset allows addicts to continue using, no matter how their behaviors affect others. After all, in the addict's mind, others simply just don't understand what they are going through. The truest sense of selfishness.
"I try hard to hold fast to the truth that a full and thankful heart cannot entertain great conceits. When brimming with gratitude, one's heartbeat must surely result in outgoing love, the finest emotion we can ever know." Bill W. Co-founder of Alcoholics Anonymous.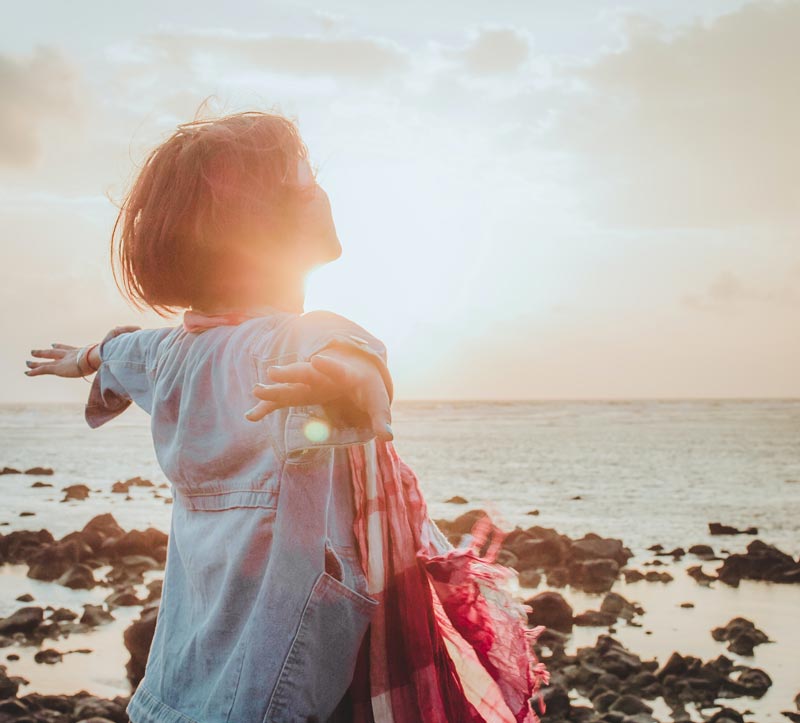 The Science of Gratitude in Addiction Recovery
Incorporating gratitude into our daily lives adds a powerful perspective that combats this cynical and selfish thinking pattern. When we're grateful, our mental health tends to dramatically improve. This isn't just an opinion. Numerous scientific studies have proven the immense benefits of practicing gratitude. One study asked over 1,000 people to keep a gratitude journal for three weeks. The study revealed that people who participated in gratitude practices were more optimistic and outgoing, found more joy and pleasure in everyday life, and felt less lonely.
Another study from Hardvard, asked two groups of people to write a couple of sentences daily focusing on specific subjects. One group was asked to write about things for which they were grateful. The other group was asked to write about things that irritated them. The study showed that "after 10 weeks, those who wrote about gratitude were more optimistic and felt better about their lives. Surprisingly, they also exercised more and had fewer visits to physicians than those who focused on sources of aggravation."
When in active addiction, people can tend to engage in toxic thinking while minimizing any positive outlook in our lives. However, those in recovery are asked to seek gratitude for being sober, even when it's a struggle to do so. In this way, gratitude helps to mold the basic mindset necessary to be successful in recovery. Gratitude helps us to better deal with the negative emotions and challenges that may put recovery at risk. Thanksgiving is a day for thankfulness. Thus, to seek addiction treatment during Thanksgiving can be a great way to commit or recommit to sobriety. In fact, for those who have truly reached their "bottom" of their addiction, it doesn't take very long to see how much they truly have for which to be grateful.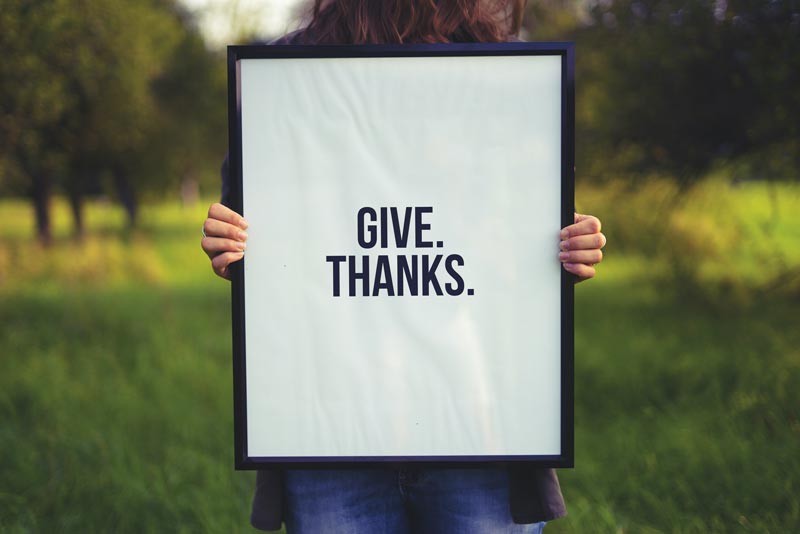 Why This Thanksgiving May Be the Ideal Time to Seek Treatment
In spite of all there is to be grateful for, Thanksgiving in the year 2020 will be different in many ways. This year has been marked by a global pandemic, an increase in anxiety and depression, social unrest, and political division. Additionally, medical professionals are urging Americans to celebrate Thanksgiving with only immediate family or friends within the household. According to the Centers for Disease Control and Prevention, over one million new cases of Covid-19 were reported last week. Traveling this week for Thanksgiving celebrations could create another major spike in America. Not to mention traveling for Thanksgiving may endanger family members.
With so much political division and unrest in America, skipping this Thanksgiving may also help to reduce friction with friends and family who have different opinions than yourselves. If your substance use has increased in 2020 or you're struggling with depression and anxiety, arguing with family members at this year's Thanksgiving table may not be the best idea for your mental health.
The Most Loving Thing To Do, Maybe
While it may seem that seeking treatment during a holiday would be problematic, reaching out for help may be the best way to celebrate Thanksgiving this year. It would prove to yourself and others that you're grateful for your own life. If you've experienced strain with friends and family because of an addiction, seeking help will also show that you're grateful for your loved ones as well. It may be the most meaningful way to celebrate your gratitude this year.