Sober Living For Women San Diego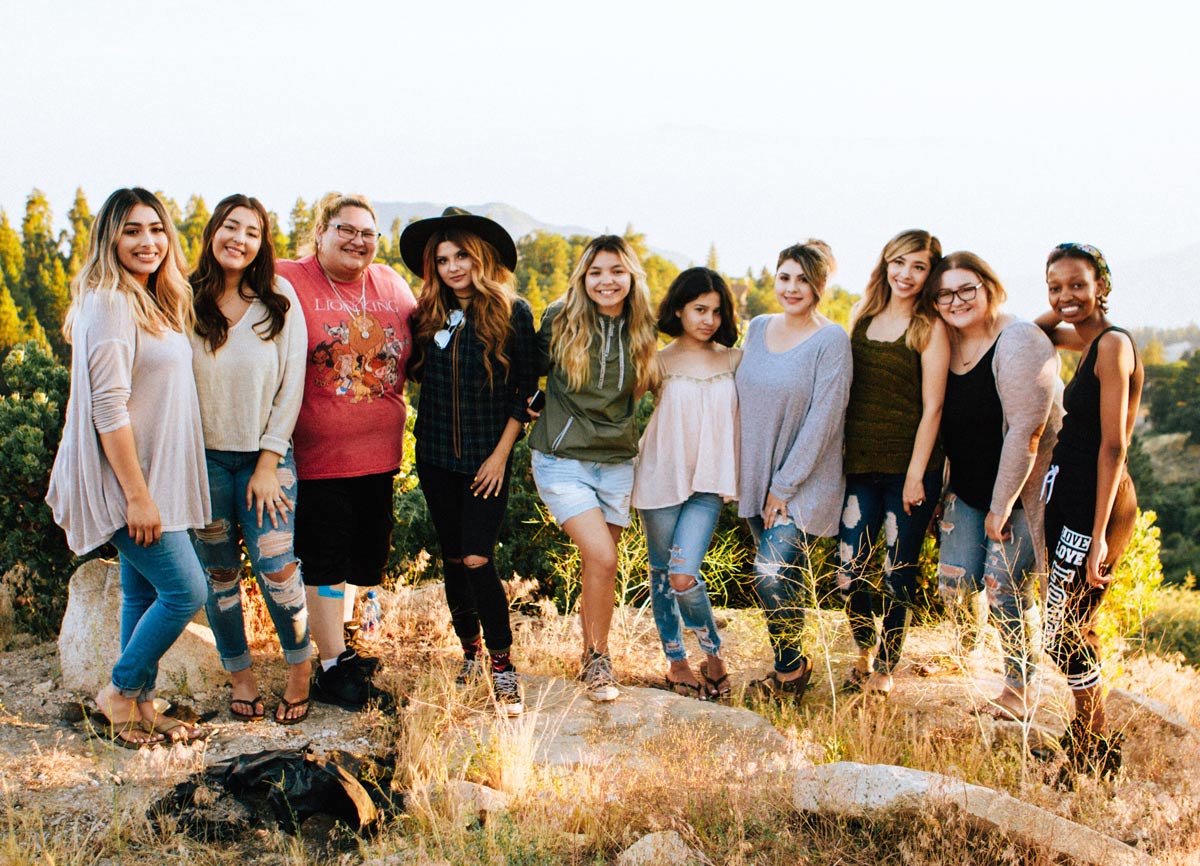 San Diego Sober Living has been helping women recover from drug and alcohol addiction for over a decade. Thus, we understand that women have unique needs and concerns when it comes to their recovery. For many women, a gender specific sober living for women is a crucial element of a successful aftercare program. Our sober living for women San Diego provides a space for women to both heal and grow. With the deep belief in the transformative power of sisterhood and community, our women's sober living specific programming helps every woman gain independence, balance, and strength in recovery.
Our safe and structured home is led by a female Program Director who approaches each client as an individual, helping them to outline a customized plan for continual growth and development. Whatever aspect of her recovery a woman is focused on San Diego Sober Living will provide a safe and structured community and program to help her succeed. We believe that the process of recovery from substance abuse addiction is a sacred one and that every woman should be afforded the love, compassion, and most of all, security, necessary to rebuild their lives.
Benefits of Gender-Specific Sober Living
Sober livings that are designed specifically for women should, first and foremost, provide an atmosphere of comfort and focus where women can do the work of recovery and healing, together. While every woman's recovery from substance abuse addiction treatment is unique, certain factors such as relationship dynamics, family responsibilities, and emotional and physical wellness tend to resonate more in our female clients. As such, our women's sober living homes are designed to deal with a variety of emotional, physical, and interpersonal concerns with the utmost care and sensitivity.
Our diverse team of professionals is trained to guide each client through their challenges, helping them develop the coping mechanisms and strategies to deal with stressors and develop coping solutions. The nuanced level of understanding and empathy between and amongst our female clients and staff creates an inspiring sense of sisterhood. With the support of her women's sober living community and a client-centered approach, each woman is engaged to take an active role in her recovery journey and gain independence and self-sufficiency for long-term well-being.
Safe and Structured Recovery Program
San Diego Sober Living prides ourselves on being able to meet a woman's unique needs in recovery. By providing regular opportunities for exploration and personal development, we help women realize their unique strengths and ambitions as individuals in our women's sober living programs. We appreciate that the goals and preferences of our female clients are diverse and maintain a loving and inclusive space for all women to find their path. Over the years we have learned that women often feel things in recovery that men do not and thus they often need a different type of support not offered at most co-ed sober livings.
With homes situated in one of the most sought-after cities in the US, our female clients enjoy day trips to San Diego's amazing beaches, walk along the San Diego harbor, snow trips to Big Bear mountain, and more. The women of our women's sober homes have a unique opportunity to work on themselves in recovery, but also enjoy a life of celebration and fun with other women who accept and support them. San Diego Sober Living welcomes every woman to join our sisterhood community and be emboldened to achieve a life reimagined.
What's It Like to Be in a Women's Sober Living?
A women's sober living home is specifically structured to help individuals learn to live an independent and sober lifestyle. We offer many experiential classes, outpatient treatment, and monitor goal setting while creating a safe environment where women can thrive. We understand the importance of in-person support. Our facilities are staffed 24/7 with a team dedicated to providing guidance and oversight during your recovery journey.
Our facility is a dedicated sober living home for women which is nestled in the safe and trendy neighborhood of Clairemont San Diego. Clients can confidently spend their free time visiting local shopping boutiques and cafes. While we provide a structured living facility, our women's sober living also offers the freedom to visit nearby museums or entertainment venues. San Diego is truly one of the jewels of all the world and our clients find the environment encouraging for a positive recovery. We believe that women recover not to live a boring life, but to life a life of their dreams, San Diego allows for that.
Should a Woman Choose a co-ed Sober Living?
Since women experience very unique, sometimes traumatic life events, it is important for them to live in sober living homes dedicated to women's needs. At our facilities, we tailor our drug addiction or mental recovery programs to specifically address an individual's concerns. This can include improved self-empowerment, fostering communication with family members, or gaining other practical life skills. Co-ed programs, named for their model of allowing both men and women to live together. Our experience as a leader in the sober community in San Diego has taught us that putting men and women together in early recovery is an absolute mistake. There are so many factors and emotions that exist in early recovery, that placing people of the opposite sex in the same living facility can be disastrous. In early recovery, women need women in community and men need men.
How Do I Find Sober Living for Women?
Living in sober homes can be the difference between recovery and relapse. To help women all over the United States, San Diego Sober Living offers multiple levels of treatment. Our partner facilyt, Soledad House, offers both residential and outpatient programs. Our sober living home offers amenities and a lifestyle that suits the needs of recovering women.
Why Sober Living?
After a person in recovery completes the inpatient rehab phase of treatment, it is usually recommended that he or she transition to a sober living facility for some period of time, typically ranging from one month to a year. Sober livings vary widely in terms of environment, range and severity of house rules, costs, and philosophy, but they generally have a few characteristics in common. First, all sober livings should strictly enforce requirements that residents remain drug and alcohol-free during their stay, and almost all require some form of drug and alcohol testing on a regular basis. If you encounter a sober living that does not require a safe, drug-free environment, then it is not a sober living and you should run from these facilities. Additionally, almost all sober living facilities have a set fee, and most require the resident to get a job in order to pay for his or her own stay at some point in the recovery process. The ultimate goal should always be the reentry of the person back into society. Requiring steps along the way eases this transition while also providing accountability.  Additionally, assuming the facility is 12-step based, most require regular attendance at AA or NA meetings, and most have a nightly curfew. The majority of sober living facilities also require residents to contribute to the household by doing chores and cleaning their own living spaces. There are also some sober living facilities that offer life skills training, continuing education, job assistance, and other such amenities.
How Staying Longer in a Sober Living Home Prevents Relapse
Sober living homes require complete abstinence as a stipulation for remaining a resident. Generally speaking, the longer a person remains abstinent, the lower relapse rates may be. Relapse rates for drug addiction are high, between 40 and 60 percent, NIDA publishes, and sober living homes may help to prevent and minimize relapse with continual peer support and the encouragement to attend 12-Step meetings regularly. These groups also promote complete abstinence. While attending 12-Step meetings may not be mandatory, as San Diego Sober Living, we believe that these meetings are a valuable part of the recovery process.
According a study published by Psychology Today, individuals who remain abstinent for at least a year, have lower relapse rates than those who do not. For example, the study found that individuals who were abstinent for less than a year relapsed two-thirds of the time while those who were sober for an entire year did so less than half the time. Individuals who were abstinent for a period of five years remained sober and avoided relapse 85 percent of the time. If an individual leaves a sober living home prior to being ready to do so, they risk relapse and a return to problematic behaviors. Sober living homes provide a community, as residents all strive for the same goals and face many of the same challenges together. Residents can rely on each other and learn to become part of a group as well as more self-sufficient. Each sober living home may have its own set of rules, chore expectations, and structure in place. Individuals are expected to help with meals, cleaning, and other household chores. While in a sober living home, individuals may be subject to regular drug tests, which may encourage compliance as well.
If you would like more information on the San Diego Sober Living, or any level of treatment, please call us at San Diego Sober Living. We are here to help answer all of the questions you may have.
Levels of Care
Residential Treatment
Partial Hospitalization
Intensive Outpatient (IOP)
Outpatient Treatment
Sober Living
Transitional Housing
Aftercare
12 – Step Meetings
The journey of recovery begins by finding the right environment. San Diego is considered by many to be the best place for recovery. In addition to the beautiful setting, San Diego is home to over one thousand 12 step meetings weekly.
Located In Beautiful San Diego California