Why Is Sober Living So Important In Early Recovery?
What Is Sober Living?
Sober living programs often act as a bridge between addiction treatment and the "real world" that allows you to regain your independence in a recovery-oriented environment. Early recovery is challenging, but sober living lets you adjust to daily life at your own pace while applying the lessons you learned in rehab to real-life situations.
Additionally, years of substance abuse can cause such damage within someone's life that  resources are limited. Damaged relationships with friends and family members, poor employment opportunities, and health concerns can complicate the process of staying sober during early recovery. This is where sober livings can often be the difference between staying sober and relapsing. A sober living house in San Diego is a type of recovery model where residents are provided a safe and supportive sober living environment.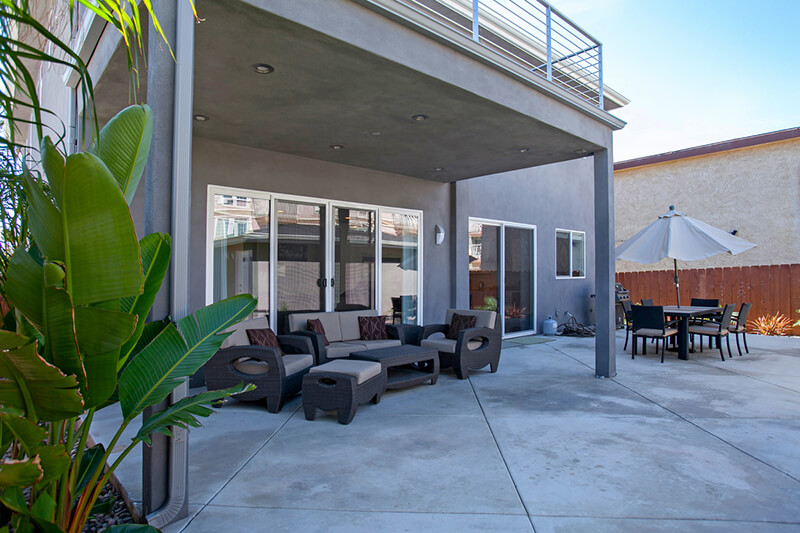 For residents who agree to participate in sober living homes in San Diego agree to be drug tested and to commit to seeking a sober lifestyle for not only themselves, but also their fellow residents. Living in a community of others seeking sobriety is one of the key components to staying sober. Having a community where others are dealing with the same types of triggers and warning signs offers a level of support that cannot be duplicated in therapy or by loved ones. Only an alcoholic truly knows what an alcoholic thinks or goes through. This sense of commaraderie is what drives 12-step programs such as Alcoholics Anonymous and Narcotics Anonymous. This is why most sober living homes in San Diego require residents to attend 12-step meetings. In addition to offering access to these meetings, a quality sober living will offer access to additional resources such as counseling, mental illness assessments and teaching valuable life skills.
The History of Sober Livings
The earliest models of sober living homes are traced back to the 1830's and were run primarily by religous institutions such as the YMCA and Salvation Army. These home models evolved as part of the Temperance Movement which sought to present ways for individuals to overcome social pressures to drink. These early homes tended to be run by those who had strong convictions against drinking and wanted to present a pathway to sobriety.
Eventually, with the emergence of the program of Alcoholics Anonymous in the 1930's, adherents to an abstinant means of recovery opened what were coined "12-step houses" offering alcohol and drug free living environments. With the increase in addiction  brought on by the '60's and '70's came the increase the need for these types of housing. Additionally, rapid urbanization druing this time frame made it difficult for many to afford housing. Also, The deinstitutionalization of psychiatric hospitals left many people with addiction problems suddenly homeless. 
Following up on the 12-step houses of the 1930's, a new model began to emerge in the 1970's called Oxford Houses. These homes, rather than being run by one landlord, were communally run on a democratic basis. Instead of mandating 12-step meeting attendance, Oxford Houses' only requirement was sobriety, though most residents were involved in 12-step programs. Today, the majority of sober living homes in San Diego make use of the peer support that Oxford Houses pioneered, while managers exercise leadership to support residents' journeys toward long-term sobriety.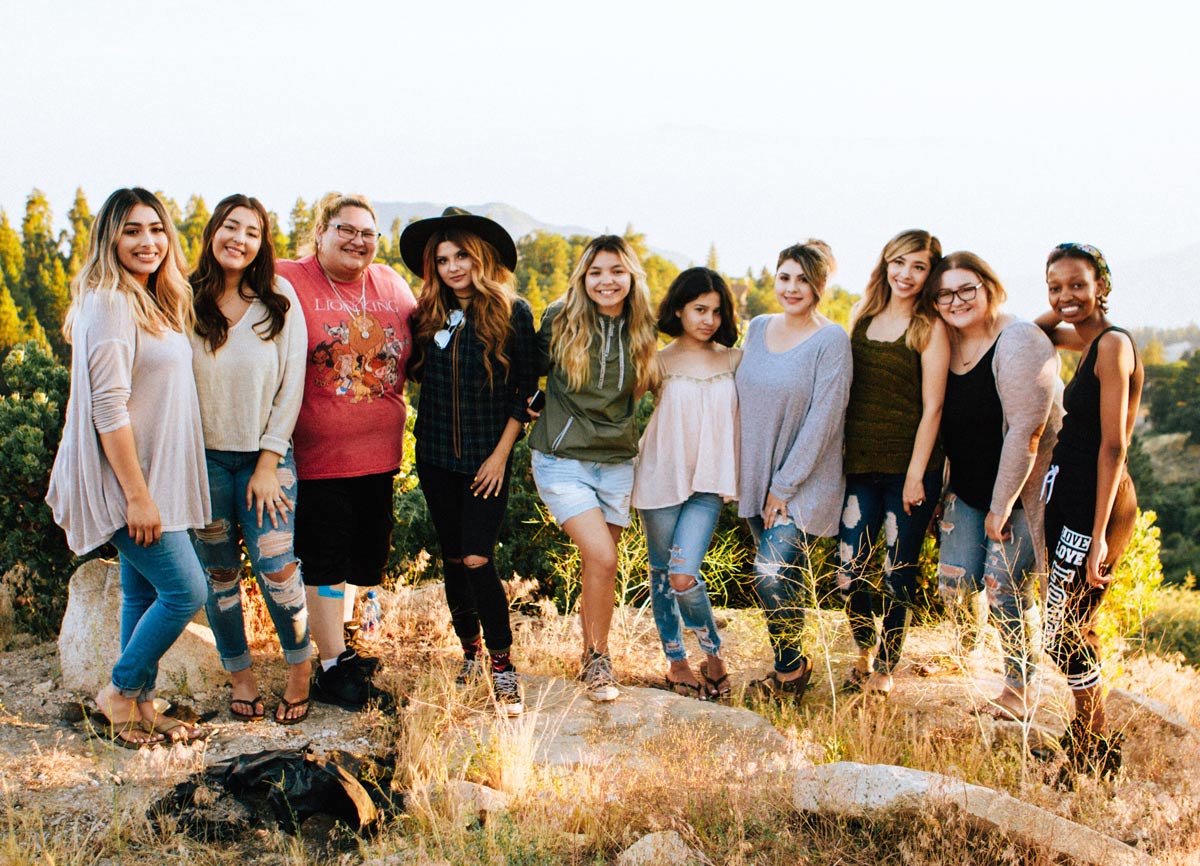 What is the difference between sober living and halfway houses?
Halfway Houses are just that, halfway points between destinations. These points of journey may be from incarceration to society or inpatient treatment programs and normal lives. These programs, while helpful for many, have a number of limitations as it pertains to what sober livings can offer. Halfway houses are usually government-funded which brings a host of issues, the least of being at the whims of governmental budgets. Additionally, these halfway houses tend to not offer a strong recovery community as most people are there for different reasons which can shatter the common goal of a successful sober living community.
These models also tend to be somewhat inflexible in terms of the recovery model, often forcing residents to comply with their specific program rather than operating democratically. However, the biggest disadvantage of halfway houses is that they often stipulate a limit for how long residents can stay. As a result, many people who go to halfway houses find that they are forced to leave long before they are ready.
While some halfway houses can resemble sober livings, they often don't tend to be individual focused as a quality sober living in San Diego should be. A quality sober living should be focused on each resident's long term sobriety and tailor their length of stay determinant on those goals.
While halfway houses are designed specifically for people who are finishing inpatient treatment programs, sober living homes can be utilized as a first-line approach to recovering from substance use disorder. Compared to halfway houses, sober living homes offer residents far more control over the nature of their recovery program.
Sober Living and Permanent Sobriety
The Hollywood version of sobriety presents an alcoholic or addict who runs afoul of the law or his fans, decides to enter a treatment facility, and then emerges 28 days later to resume their life as if nothing ever happened. This single narrative has done more to damage recovery than any other.
Now, for some who only made a couple of bad decisions, a 28 day say in a poshy treatment center can help them "right the ship" and refocus on their priorities. However, for most in the throws of addiction, addiction is but a symptom of some underlying issues. Also, for most who get to the place where they need to seek treatment, their lives are in shambles. They no longer know how to live life on life's terms. They are broken, isolated, and alone. It is these types of addicts who cannot fall prey to the idea that one can just resume life as normal after quitting drugs and alcohol.
Research shows that individuals who remain in some form of treatment program or community longer tend to have lower rates of relapse. While researchers may speculate on the correlation, anyone familiar with addiction will tell you that, for the "real alcoholic and addict," recovery is a lifelong  journey that often requires complete abstinence.
When people return immediately to their lives after withdrawing from drugs at a detox center, they often return to the wreckage, namely shattered relationships, poor employment and financial prospects, and mental illness. Staying in a recovery network longer allows individuals both the time and the resources to build a better life for themselves in sobriety. Sober living homes in Los Angeles are the best way to extend a person's recovery program.
A study on sober living showed that the benefits of sober living homes are not limited to merely lowering rates of relapse. Residents measurably improve in terms of their employment outcomes, academic success, psychiatric symptoms, and even likelihood of getting arrested. Because sober living homes focus on providing holistic help to each resident, graduates emerge not just clean and sober but prepared to live a successful sober life. One free from substance abuse.
Is Sober Living Right for me?
While sober living homes in San Diego are open to people who have not attended formal addiction treatment, they are often recommended by caseworkers and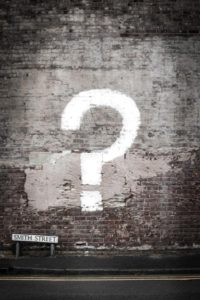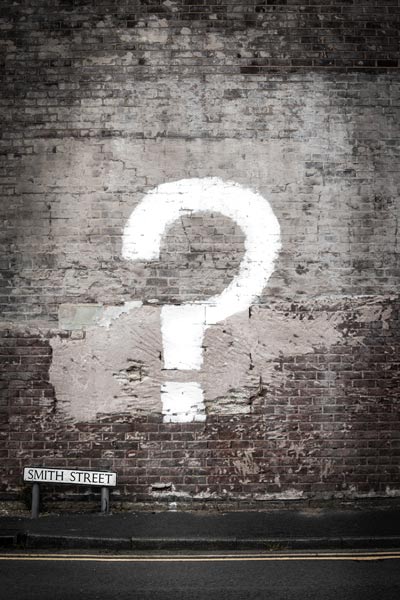 treatment staff at inpatient and outpatient treatment centers as part of a clients aftercare p
lan. Aftercare plans are designed to offer suggestions geared towared facilitating long-term sobriety for people who have graduated from formal treatment programs. Beginning a new life after getting sober can be difficult. These aftercare plans can be very helpful.
Sober living house are a great resource for individuals who desire help and support as they face the challenges of reentering sobriety.
Although less restrictive than residential or intensive outpatient care, residents in sober living are still expected to abide by house rules and actively work on their recovery. This includes attending meetings, sharing household responsibilities and remaining drug-free. You'll have the freedom to go to work or school, explore new hobbies, attend meetings and socialize at your leisure, however, and many residents take this opportunity to improve the quality of their lives and rediscover the interests, dreams and goals they had before addiction took over. Combined with the support of a recovery-oriented network of peers, sober living can help you build a strong foundation for lasting recovery.
If you are thinking about a sober living, knowing the types of situatations that may be helped by participating in a sober living can be helpful. Some of these situations include:
Persons who have finished a formal addiction treatment program and want to continue working on permanent sobriety
Persons who want to build a strong recovery community
Persons who are interested in finding help with employment and applying to school
Persons who need help developing important life skills such as gaining emplooyment, obtaining a bank account, paying bills
Persons who desire help creating a new set of values such as accountablity and honesty
Pesrons who need suport for mental health issues in addition to their addiction
Persons who want to learn about dealing with triggers and warning signs in regards to staying sober
It is important to understand that a sober living home is much more than a place for sober people to sleep. Addiction experts recommend that anyone in a sober living work actively to address their addiction issues. To that end, many sober living home residents are enrolled in outpatient programs where they receive counseling, medication monitoring, and other services.
Many sober living homes in San Diego offer some or all of these services and require residents to follow an intensive schedule geared toward recovery. These more hands-on facilities are known as structured sober livings. This is the model emplooyed by San Diego Sober Living.
How Long Do I Have to Stay At Sober Living
The length of stay at a sober living will vary based on the quality of the sober living. A legitimate sober living will create an individualized plan for each resident and continue to monitor the progress of the resident until all parties can agree that it is safe for the resdient to regain complete freedom in their journey of recovery.
Some residents may find that they are prepared to leave sober living after a few months. Others might need a year or more to work on repairing relationships, achieving academeic and employment goals and becoming confident in their sobriety.
What To Look For in a Sober Living
Sober livings vary greatly. Also, with the rash of "get rich quick" people, and lack of oversight, sober living homes have become a fertile field for negative environments. Some of the things you should look for in a sober living are:
They should have a clear admission requirements complete with drug testing
Clean house
Clear and established house rules
Require regular drug testing and abstinence
Requires montly rental payment
Has trained and certified staff
Has regular inspections
How To Find A Sober Living
Any reputable treatment center will suggest several quality sober livings in the client's aftercare plan. However, if you are not attending a treatment facility there are other ways to find a quality sober living. The Sober Living Network is a reputable database of sober living home resources. Sober living treatment centers that are members of their Sober Living Coalition are guaranteed to be safe, well-managed, and ethical. If you are interested in researching sober living homes near you, you can consult their directory via their free search tool. They are nationwide and can help you find a legitimate sober living home in your area.
For residents of San Diego, San Diego Sober Living offers a structured sober living home for women who have struggled with addiction and are looking for a strong recovery support community in the San Diego area.
The journey of recovery begins by finding the right environment. San Diego is considered by many to be the best place for recovery. In addition to the beautiful setting, San Diego is home to over one thousand 12 step meetings weekly.